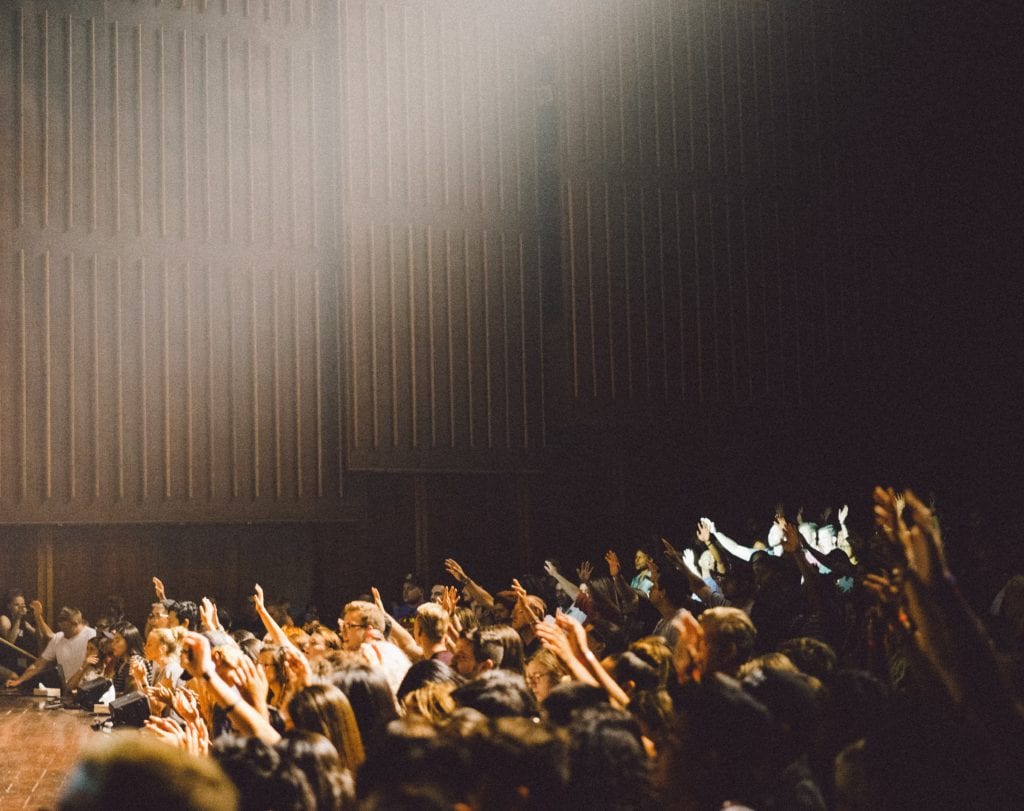 Sometimes, "good enough" really is "good enough".
Sure, you always want to do your best.
But sometimes, your best just isn't an option.
Sometimes, life throws you a curve ball or two, and all of your best laid plans fall apart, forcing you to compromise your standards just to get something done.
For conference organizers, 2020 has been a year filled with these types of curve balls and compromises.
You started the year with a complete schedule of in-person events, each filled with great content, and brimming with special touches to "wow" your attendees.
But over the last seven months, you have been forced to…
Remove a bunch of events from your schedule…
Change the content for your remaining events…
Transition those events from in-person to 100% virtual.
In short: In 2020 you have been forced to forget about "wowing" your attendees, and instead had to focus on hosting whatever "good enough" events you could manage.
It's understandable.
It's commendable.
But it's also time to let go of this "good enough" mindset, and to get back to "wowing" your attendees.
Here's why.
---
Why "Good Enough" is No Longer Good Enough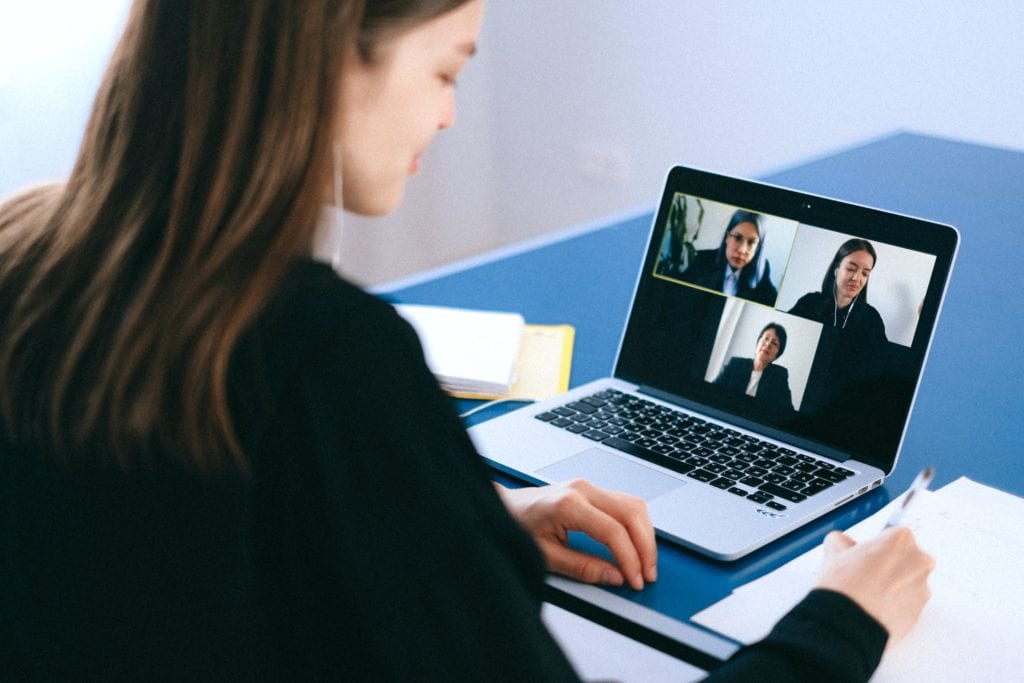 Simply put, expectations have changed over the past seven months.
A few months ago, your attendees were happy to sign up for anything that resembled a live event. They knew that conference organizers were scrambling to keep their schedules up and running, and they were grateful to experience any sessions that could be salvaged, in whatever form they could be experienced.
Now that grace period is over.
Everyone has now settled into their own version of "the new normal". Most people now spend eight hours per day on Zoom calls, five days per week. Some of those people might have found this technology a bit novel at first, but at this point nobody is "wowed" by logging into a shared streaming video to connect with others.
You have to find a new way to "wow" people again. And you have to find it fast.
After all, you are also facing a lot more competition than before. More and more groups are hosting virtual events. Some of these events are leveraging cutting-edge technology to give their attendees a slick experience. Your own audience members have probably attended at least one virtual conference that has "wowed" them by this point, and they will expect your events to meet or exceed that level.
It's hard to hear, but it's true…
If you're going to keep your attendees, hold their attention, and convince them your events are still worth signing up for, then you need to evolve.
You have to stop accepting "good enough", and find a way to "wow your virtual conference attendees.
Here's how you can do just that.
---
First Thing's First: Always Start Where You Are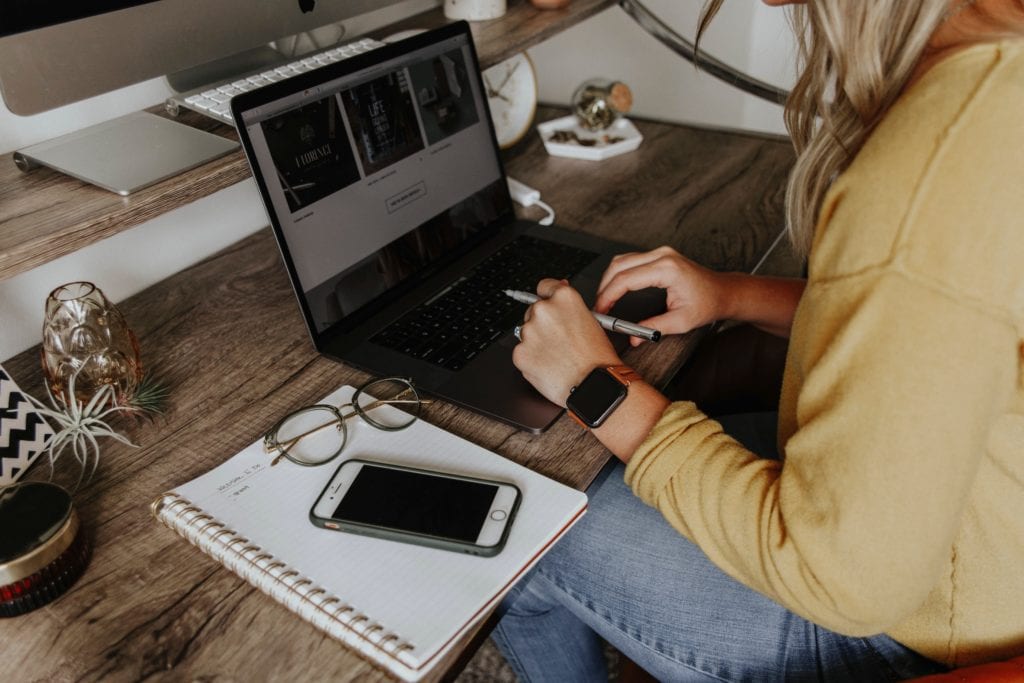 The world of virtual conferences is rapidly evolving, and we don't want to see you left behind.
But at the same time, we understand that some of you might not be ready to "wow" your attendees. You might still be struggling to host a "good enough" virtual conference.
No matter what your current maturity level might be, there are concrete steps you can take today to move closer to hosting truly remarkable virtual conferences.
Your job is to be honest about what level you currently sit at, to then focus on the correct items for your level, and, finally, to advance to the next level as quickly as possible.
Here are a few resources to help you do just that.
---
Maturity Level I: Focus on the Basics
If you have not hosted a virtual conference yet, or if you are just starting to host your first virtual events, then you want to focus on the basics. Just focus on taking your in-person events remote. Go through the motions of collecting content, booking speakers, and getting attendees to purchase tickets. Leverage a bare bones technology stack to make your events virtual, but don't worry about the advanced stuff.
If you currently sit at this level, then we recommend you follow our previous guide— How to Convert Your Physical Conference Into a Virtual Conference.
---
Maturity Level II: Focus on the "Nice to Haves"
If you have hosted a basic virtual conference—or if you have everything you need to do so—then it's time to upgrade your ambitions. You are in a good position to think beyond the basics, and to start bringing the "nice to haves" back into your virtual conferences. You are ready to leverage more technology to replicate more and more of the physical conference experience in a virtual format, and give your attendees a more robust experience.
If you currently sit at this level, then we recommend you follow a few of our previous guides.
---
Maturity Level III: Focus on the 'Wow' Factors
Finally, if you are hosting virtual conferences that effectively replicate the physical conference experience, then you are ready to "wow" your attendees. To do so, you will focus on leveraging the unique characteristics of virtual conferences to give your attendees benefits that they typically would not experience at an in-person event.
You will be giving your virtual conference attendees two sets of unique experiences.
Experiences you could not have provided within a physical conference.
Experiences you could have provided within a physical conference, but which would have required too much time, effort, or expense to be worth it.
In essence, you won't be hiding the fact you are hosting a virtual conference, but embracing it, and making use of the format's unique characteristics.
If you currently sit at this level, and feel ready to "wow" your virtual conference attendees, then read the remainder of this guide.
---
What You Can Do to "Wow" Your Virtual Conference Attendees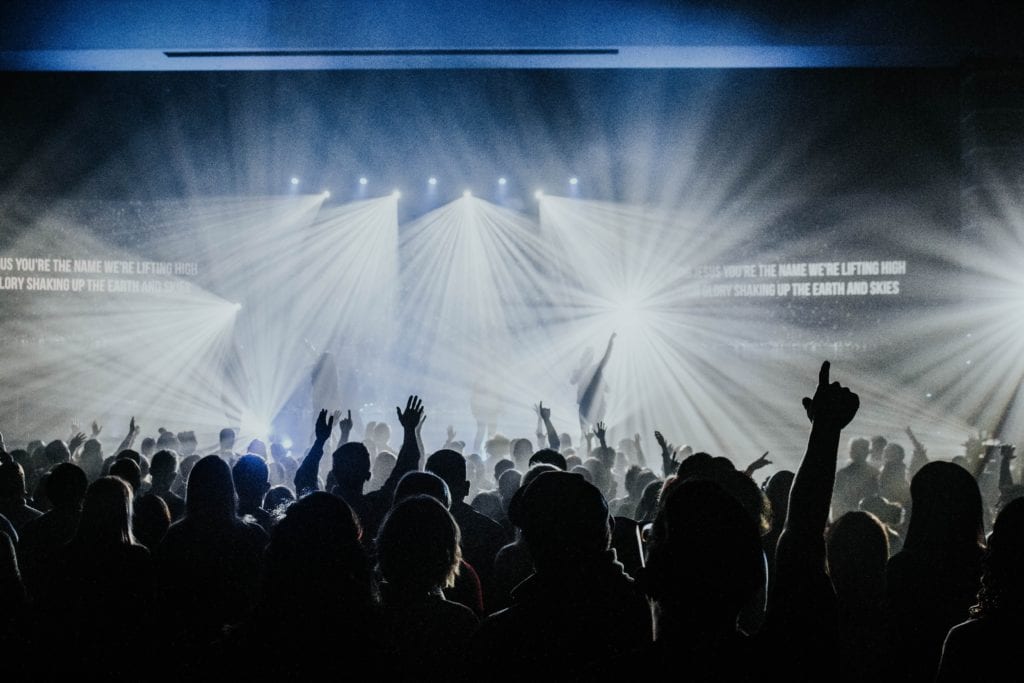 At Slayte, we eat, breathe, and sleep virtual conferences.
We have been developing software for conference organizers for years.
We have worked hands-on with many conference organizers to help them virtualize key elements of their events.
Along the way, we have uncovered a few of the best ways that conference organizers can leverage the "virtual" element of their conferences to provide added value to their attendees, their speakers, their sponsors, and their own teams.
If you are ready to "wow" your virtual conference attendees, we recommend you start with a few of the following actions.
---
Highlight the "Virtual" Benefits of Your Conference
Don't hide the fact you are hosting a virtual conference. Put it front-and-center in your marketing and communications— even after you are able to host in-person or hybrid events again.
Remind your attendees that your virtual conference has a lower ticket price than it would if it remained in-person only.
Promote how your conference requires no travel, no inconvenience, and no extra time off from work to attend.
Make it clear your conference is much more accessible to people with families, disabilities, or other factors that might conventionally restrict attendance.
Discuss the fact you are able to share a more diverse range of speakers, content, and presentation formats.
Take all of these virtual conference benefits and feature them as some of the biggest selling points for attendees—and how they are only possible because your event is virtual.
---
Embrace Virtual Connections to Build Hype
Every connection that your conference generates—between you, your attendees, your speakers, your sponsors, and all of them with each other—will be virtual. Don't shy away from this. Use it to create tighter connections, more touch points between people, and a huge lead up to your event.
Give your attendees the ability to create profiles and to network with each other before the event.
Create email campaigns, calendar reminders, and content-driven countdowns leading up to the event to build excitement.
Send out digital goodie bags to attendees— or even send physical swag and encourage attendees to share pictures of their gifts on social media.
Distribute session introductions and sponsor offers ahead of time so you can skip to the meat of each session when your conference begins.
Find every way you can to create virtual connections ahead of your event that will build enthusiasm during the lead up, make the event more efficient, and establish relationships that continue into your conference.
---
Turn Sessions Into Virtual Connection Hubs
When your attendees sign up for a session, they want a lot more than that session's content. They want the opportunity to connect with other like minded people who signed up for the same session. They want to hear tailored offers from sponsors that are relevant to that session's information. They want the chance to pause before the session begins, and slip into the right frame of mind to really hear the speaker, and connect to their message.
There are multiple ways you can create space for these connections prior to each session in your schedule.
Create a "check in" time before the session, complete with open communication channels where attendees can connect with each other.
Make this time fun— host games, polls, and trivia sessions, or share media relevant to the session's topic and speaker.
Give virtual booths to each session's sponsors, and allow attendees to check in and check out what each sponsor has to offer prior to the session's start.
Let your attendees create their own profile, check out the profiles of other session attendees, and connect with each other's social media with one click.
You can create these "connection hubs" at any time— not just before sessions. You can create niche chat rooms that are available during and after each session. You can make attendee and sponsor profiles available at all hours. And you can host guided "after hours" events every evening of your event.
---
Keeping "Wowing" Your Attendees After the Conference Ends
A conference is kind of like an iceberg, and the sessions themselves are only the tip. There's so much you can do to engage attendees before and after the body of the event that keeps your community together, and continues to deliver value for all of your stakeholders.
Close with a memorable session, speaker, or awards session that every attendee is invited to participate in.
Create social environments for attendees to propose toasts, for nominations, to host polls or share results, and other group bonding activities.
Build slideshows, videos, pdfs, and other pieces of content that encapsulate the main information from the conference in streamlined formats.
Keep connection hubs and communication channels open so everyone can continue to link up long after the event ends.
Follow up with emails, session recordings, speaker content, sponsor offers, and news about your next great event.
Ultimately, when you are working to "wow" your attendees—before, during, or after your virtual conference—you are only limited by your imagination.
Because every aspect of your conference will be virtual, everything you do will be much faster, simpler, and more cost effective to pull off than it would be if your conference remained physical. Take advantage of this speed, efficiency, and flexibility to come up with some bold new ideas that you could never have pulled off with an in-person conference, but which are much more available when everything's digital.
---
Making It Easy to "Wow" Your Virtual Conference Attendees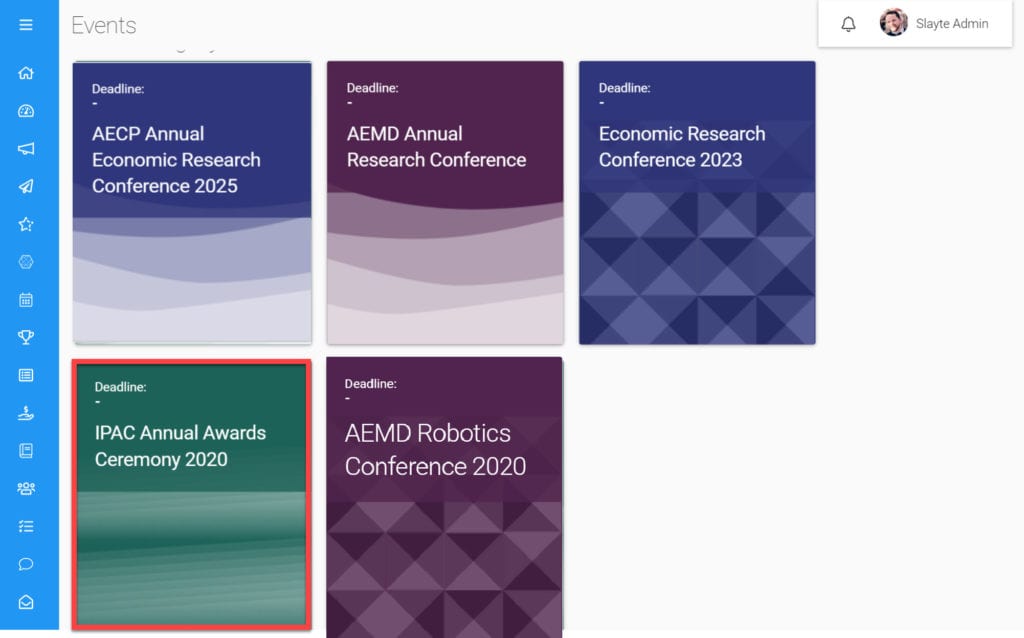 We understand that this might sound like a lot to do.
And if you aren't ready to "wow" your conference attendees, don't stress yourself out thinking you have to do all of this—perfectly—all at once.
Instead, take a breath. Pause. Get clear on how mature your current virtual conference capability might be. And then take the next logical step to move closer and closer to "wowing" your attendees.
Translate your physical event calendar into a virtual event calendar.
Take more and more of the "nice to haves" from your physical conference, and find a way to virtualize them.
Finally, start to leverage the unique benefits of virtual conferences, and add in the "wow" factor, one piece at a time.
Just keep taking the next step, and soon enough you will be hosting world class virtual conferences that your attendees will be raving about.
And if you're serious about taking your virtual conferences from "good" enough to truly "wow" worthy, then please reach out!
We are happy to help you:
Define the current maturity level of your virtual conferences.
Create a roadmap for how you can progressively improve them.
Show you some of the ways you can get from "good enough" to "wowing" your attendees ASAP— with minimal effort.
If that sounds like it might be helpful for you, then reach out today.
Schedule a free, no-obligation chat, and we'll figure out the best way to take your virtual conferences to the next level.
Just reach out, and…
---