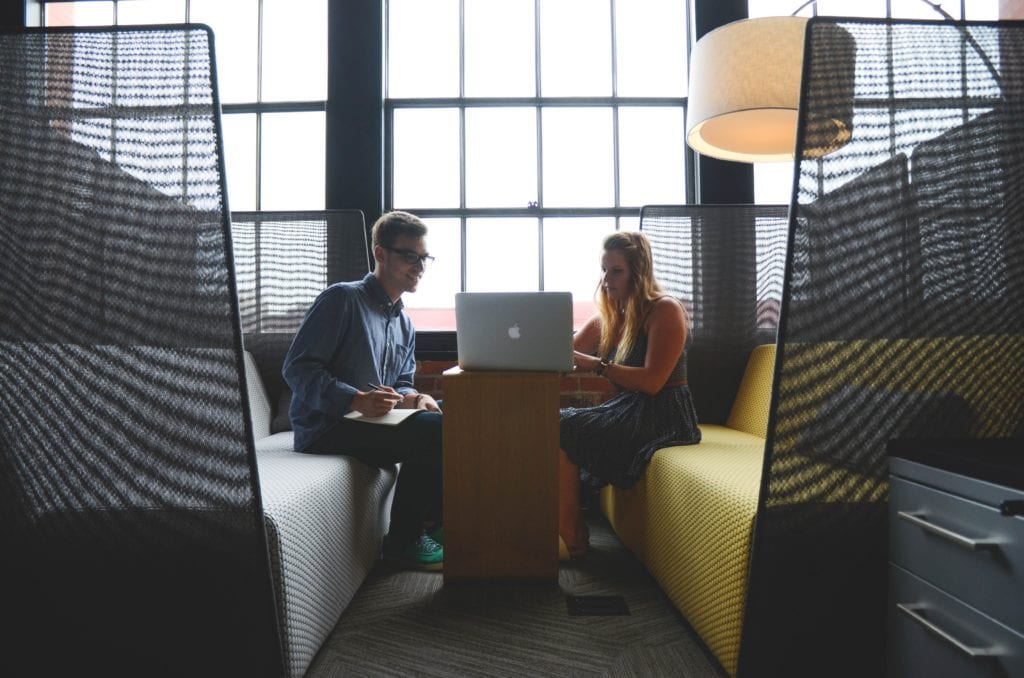 It's always been hard to manage an event.
And it only got harder in 2020…
The pandemic. Global lockdowns. The ongoing "pause" on travel and in-person gatherings.
It would have been hard-enough to bring your event schedule to life in 2020 if the year had gone as planned. Now you have a near-impossible task ahead of you.
We feel you.
And we're here to help.
We're putting together this comprehensive guide to the one thing that can make your near-impossible task of putting on a conference in 2020 feel just a little bit easier.
That one thing?
Software.
---
How the Right Conference Management Software Can Help You in 2020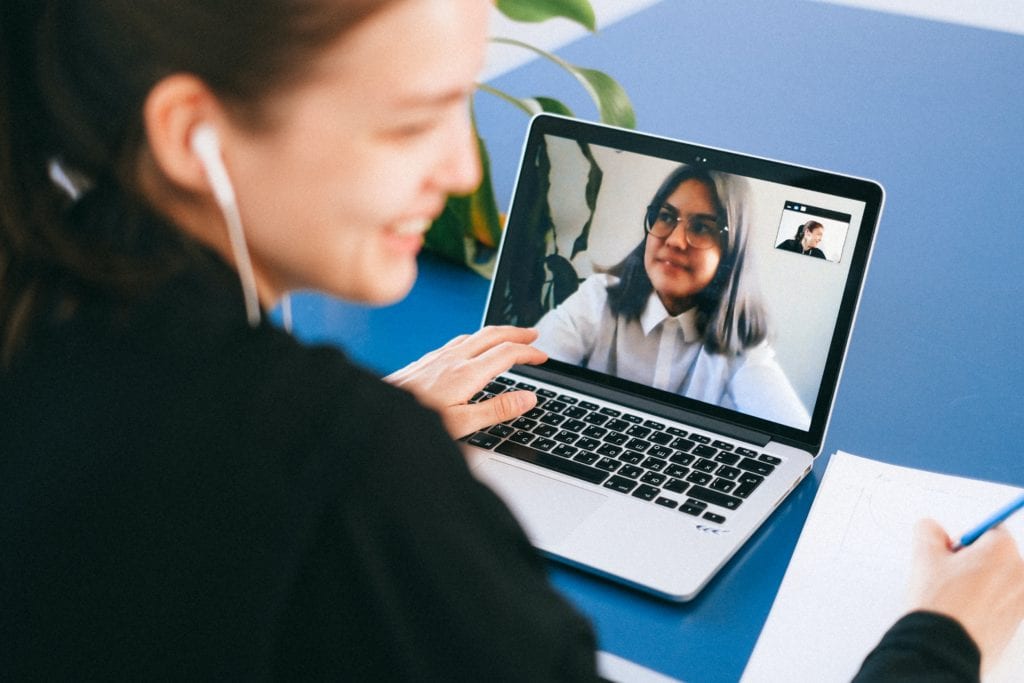 How can software help you out with hosting your conference?
Just think about it.
You've got two big challenges to overcome if you're looking to host an event this year.
Challenge 1: Complexity


You have to tackle the overwhelming complexity of planning a conference (or two, or three…). You have to do this while you are constantly dealing with the stress, distractions, and overall challenge of working through current conditions.

The right conference management software can help to streamline and simplify all of this complexity, and to take a lot of the burden off your shoulders.
Challenge 2: Virtualization


You have to find a way to host a great conference remotely for as long as the pandemic lasts, and beyond. You also need to find a way to digitize the conference itself, as well as digitize the collaboration between you and your events planning team.

The right conference management software will make this virtualization possible. You literally can't host a virtual conference without it.
By simplifying and virtualizing a lot of your conference management tasks—as well as your conference itself—the right software will make it much, much easier to host events in 2020, in 2021, and for many more years to come.
To make all this possible, all you have to do is pick the right conference management software.
Unfortunately, that task can be a little bit harder than it sounds.
---
Why It's So Hard to Pick the Right Conference Management Software in 2020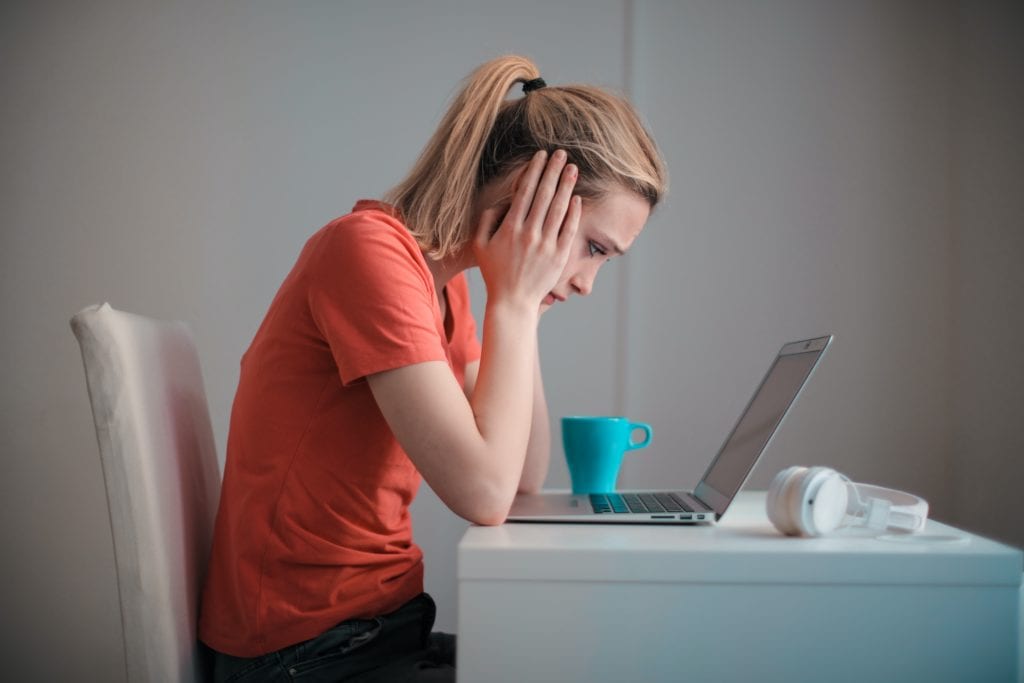 Let's be clear— it's never been particularly easy to select the right conference management software.
In the past, there just really weren't that many options to choose from. You sort of had to make do with whatever options you could find.
Today, you have the opposite problem. There are too many different software options to choose from.
Some of these options were specifically designed to serve event planners like you (like event ticketing software). Other options are more general purpose, but seem useful (like project management software). And still others claim to be unified platforms, but still leave critical workflows out of their feature set.
In short: The 2020 conference management software landscape is large, it's scattered, it's complex, it's confusing, and it's challenging to sort through.
Picking through all of your different options and finding the right one for you has become its own task, and one that you really don't have the time, energy, or attention to deal with right now.
You need to cut through this mess, and pick the right solution for you— fast.
And we wrote this guide to make that possible.
---
A Quick Note on How to Use This Guide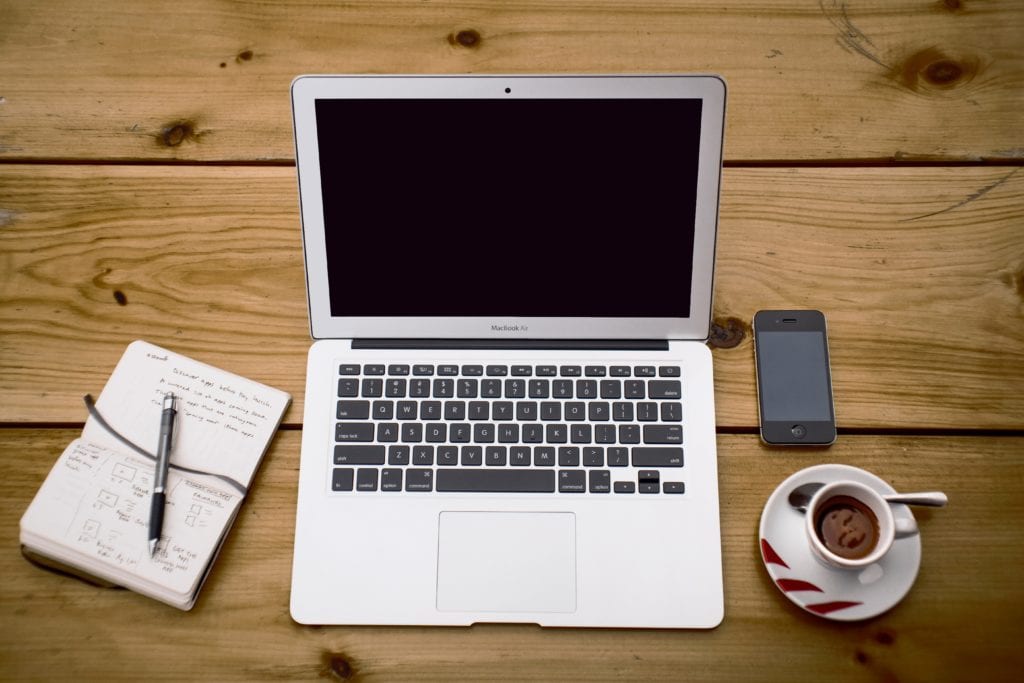 In this guide, we present over 24 different conference management software options.
We selected these specific options to highlight by combining our own hands-on experience with extensive research into the top software solutions event planners like you are using to make their lives a little easier.
Now, some of the software options we present might be surprising. They might be options that you wouldn't expect to see discussed in a guide like this. But it is our goal to catalogue and evaluate everything we discovered that event planners are using to digitize their workflows and their events— whether we think those are great options or not.
In our evaluations, we also occasionally combined multiple different solutions that do roughly the same thing into one software listing. We did this for the sake of simplicity, and we mostly did this with the generic solutions— where different event planners might use different programs to accomplish pretty much the same thing. (For example: Given the purpose of our discussion, there's no real reason to include Microsoft Excel and Google Sheets as two different types of software.)
After selecting all of the different options that we would evaluate and discuss, we then grouped them into an order that feels logical to us.
While we aren't exactly ranking all of these software solutions in order of "worst" to "best", we are trying to broadly present the solutions we found in order of "least useful for event planners" to "most useful for event planners".
With that being said, the broad categories of conference management software solutions we are working with are:
Software NOT Designed for Conference Management
Software Designed for In-Person Conferences
Single-Focus Software Designed for Conference Management
Unified Software Platforms Designed for Conference Management
Hopefully, it makes sense why we consider this the proper order of "least useful" to "most useful". But in case it doesn't immediately click, we'll walk you through our thought process as we go through it all.
With that being said, let's get started!
---
Software NOT Designed for Conference Management
As anyone who has worked as event planner for some time knows— dedicated conference management software is actually pretty new.
Before it arrived, event planners either performed all of their work manually, or they utilized extremely generalized software programs to digitize and reduce some of their workload.
Many event planners continue to use these generalized solutions— either the same exact software they used 20 years ago, or updated versions of it.
While there isn't anything necessarily wrong with using these solutions, they are often either outdated, or they just don't provide functionality that is highly tailored to solve the unique challenges of event planners.
So, if you still use any of these options, we're not trying to guilt you or anything… we're just suggesting it might be time to upgrade!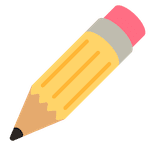 1. The All-Manual Option
Paper. Pens. Whiteboards. Sharpies. Post-Its. The works. Lots of old-school event planners continue to attempt to perform their work through these simple, manual methods.
There are a few glaring issues with these methods that make them inappropriate for today's environment.
First, they are not collaborative for remote workers! It's one thing if you and your team members are all in the same conference room, working from the same materials. But now everyone is at home, working separate from each other, and this approach doesn't really translate to remote environments.
Second, this doesn't solve the big problem of how to make your conference virtual. No need to elaborate— that makes manual conference management a no-go for most people today.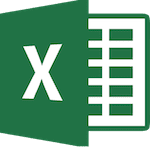 2. Microsoft Excel – Google Sheets
These tools are typically used to collect and organize all conference information. They can be used for everything from creating and tracking lists of attendees, to collecting and evaluating content proposals from speakers, to everything in-between.
While everyone is used to these tools, there are many limitations to them. Excel files are often just emailed back and forth, making it hard to keep tracking of version and to keep everyone working from the same data set. Google Sheets are more collaborative for remote teams, but they still hold data into a silo, and generally require that individuals and teams maintain a lot of discipline about making sure the data is both accurately update, and carefully uploaded into other tools.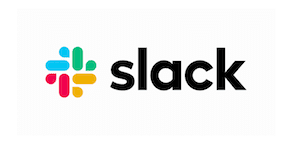 3. Slack – Microsoft Teams
These can be great tools for driving communication, collaboration, and file sharing between remote team members. However, some event planners have started to use these chat applications within their virtual conferences. They create Slack or Teams channels for attendees, and allow attendees to communicate with each other through them.
While these are great tools, they are a bit tricky to use within a conference itself (at least, for more than just sharing useful information and updates). They are totally disjointed from every other part of the conference ecosystem, and add a lot of overhead to manage properly.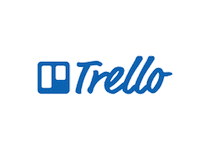 4. Trello – Asana – Basecamp – Monday
A set of great project management tools that can be used to organize teams, to collect their work and marching orders in one place, and to overall provide a "home base" for everyone involved in the event planning to operate from. These tools work well in a remote environment, and have gained a lot of usefulness over the last few months.
The main problem is— like Slack and Team, these tools have no direct connection to anything else in the event planning ecosystem. Everyone using these tools—from the planner to the team member—will constantly have to link out to other resources. While these tools are good for pure project management, they can't act as end-to-end hubs for the event itself.

5. Google Ads – Facebook Ads – LinkedIn Ads
Depending on how you publicise your event—both to potential attendees and to potential sponsors—these can either be critically important, or a big sink of time, attention, and money.
If they are a useful part of your outreach strategy, they still offer very limited functionality. They can essentially drive people to a page that provides more information about your event and collects their inquiry— and that's it. They don't integrate into a fuller CRM for either attendee or sponsor management.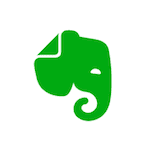 6. Evernote – Microsoft OneNote
These tools can be really useful for internal teams that are trying to keep track of a wide range of documents— especially receipts and contracts. These tools can also be used to share small notes or documents, though they typically are not as useful as dedicated file-sharing applications.
Once again, the primary issue with these tools is the fact they operate in a silo. In addition, they only provide a decent amount of value for internal management teams and their vendors, and don't offer any useful functionality that translates into the conference itself.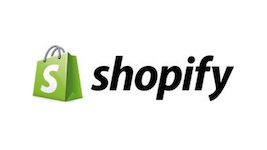 7. Shopify – WooCommerce
These can be great solutions for selling tickets to the event. They do streamline a lot of the process of taking money, and collecting relevant data about attendees. They often can integrate with a more generalized CRM program, and feed attendee data into it. But that's about it. They generally can't translate attendee data into attendee profiles, or connect to attendee schedules, or otherwise feed the data into something useful for conference managers looking to track attendee behaviour.

8. WordPress
One of the standard web builders out there, and one a lot of people are familiar with. You can make a decent conference website out of WordPress, though you are likely going to be limited to a static site. While WordPress is a very extensible platform, ultimately, you're going to have to put in a lot of work to integrate your site into the rest of your digital conference ecosystem.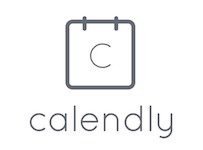 9. Calendly – Super Planner – Allcal
Good, simple calendar apps. These are most useful for scheduling time to collaborate with your team, but that's pretty much it. They don't offer great , scalable functionality for scheduling your actual event itself: as a whole, or at the level of individual sessions.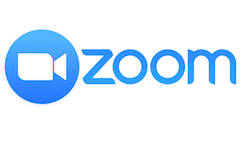 10. Zoom – GoToMeeting – BlueJeans
Staple programs for event planners— both to actually collaborate with their team members, speakers, and sponsors prior to the event, and to act as the primary content vehicle for speaker sessions during the event.
It's hard to host a virtual conference without one of these video conferencing services, and even the most complete unified conference management software platforms will integrate with one of these solutions instead of trying to offer their own video conference functionality.
However, these are very isolated solutions that do one thing very well, and sending Zoom links to conference attendees is a very intensive—and challenging to control—method of hosting sessions.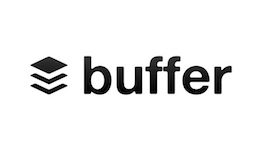 Good tools for managing the social media accounts related to your organization and your event. While these tools do provide some functionality related to real-time management of your events social media presence, ultimately they are most commonly used to create and schedule social media posts before, during, and after the event— so you can focus on the event itself, and not on making sure your feeds remain updated.
Overall, these are useful tools, but they are relatively limited in what they are able to do. They are good at scheduling posts, but they don't offer great integrated management of specific social media functions relevant to your event in real-time.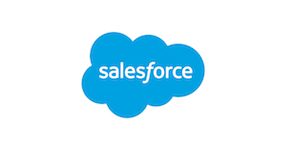 12. Salesforce – Impexium – Microsoft Dynamics – Hubspot
You have many CRMs to choose from to keep track of your audience, and their position in your sales pipeline (i.e. how close they are to becoming paid attendees, and what you must do to nudge them one step closer).
These solutions are used by a good amount of event planners, and they are OK… but when it comes down to it these are sales-based CRMs. And while you do need to get the members of your audience to actually buy something, the nurturing process and member engagement activities of an event planner or conference manager are not the same as the activities of a hard-core salesperson. You need a more tailored option.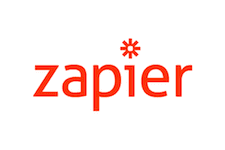 Really interesting—and pretty powerful—tools. They work to integrate a lot of the above applications with each other, as well as the below single-focus conference-specific tools.
Overall, if you're going the root of using a bunch of different scattered solutions, then you're going to need to use something like Zapier to try to get everything to speak to each other (and maybe even to automate some of your workflows). But ultimately, these tools will just never work together quite as well as a unified set of tools designed to operate hand-in-glove with each other— no matter how good you get with Zapier, or similar options.
Again— there's nothing inherently wrong with using any of these tools!
In fact, no matter how sophisticated you get with your conference management software deployment, it's quite possible you will continue to use one or more of these solutions within your day-to-day work.
We're simply arguing that these probably are not the correct foundation for a software-driven approach to conference management, and that you're going to create a lot of headaches trying to "hack" these together into something usable.
---
Software Designed for In-Person Conferences
We want to offer a quick aside on a particular class of conference management software that—unfortunately—has taken a bit of a beating over the last six months, and which has lost some of its value.
We're talking about conference management software that was designed to make it easier to book and manage the actual venue of an in-person event.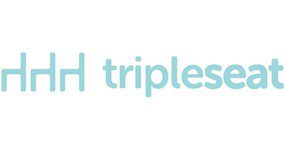 14. Tripleseat – Boomset
Given the ongoing pandemic and the move to virtualized conferences, these solutions—and many like them—are not as useful as they might have been six months ago.
Tripleseat, in particular, has attempted to shift some of their functionality to apply to virtual conferences, yet still primarily focus on in-person event management.
Among this category of software, Boomset has done the most to rebrand and redevelop itself to better align with the times. However, it's core functionality still focuses on registration, check-ins, and other relatively limited features, albeit with more options relevant to virtual events.
It remains to be seen whether these tools are going to just "wait out" the pandemic, and retain their relatively narrow—and currently not-so-useful functionality—or if they will decide to adapt and evolve. But for the moment, their usefulness remains unfortunately limited.
---
Single-Focus Software Designed for Conference Management
Most conference management software options are highly focused.
Like Tripleseat, Boomset, and Gather, most conference management software seeks to tackle a very specific set of workflows within the event planning ecosystem.
Sometimes they might expand out a bit, and offer some side functionality that's relevant to their core areas of expertise. But for the most part, they stay in their lane.
There are pros and cons to this approach.
On the one hand, these types of solutions can be useful if you have everything else "covered" for your event, and if you really do just need to digitize one set of workflows. It's rare, but it does happen.
On the other hand, most event planners don't fall into that category. Most of them license many different point solutions, and then try to stitch them together into a fully digital event planning process.
The most commonly used single focus solutions we have found, include:

15. Papercrowd (Conference Content)
There is a lot to like about Papercrowd. First of all— it's free. Budget-strapped event planners can't overlook that simple fact. Second, it helps to streamline the whole "call for papers" process.
Basically, Papercrowd is a well-organize directory of calls for paper. You can add your conference to their website, and they make it easy for researchers to find your event, see what papers you are searching for, and to find all of the information they need to submit (provided they have relevant content).
There's nothing bad to say about Papercrowd, really, except that it's limited. It simply offers an alternative to only email-blasting researchers. It can help streamline promotion of your conference to potential speakers, but doesn't streamline any other element of collecting, evaluating, selecting, and scheduling your speakers.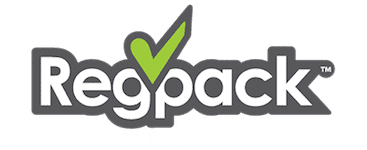 16. Regpack – rsvpBOOK – ticketbud (Registrations and Ticketing)
Both of these are pretty solid point solutions that focus on helping you streamline the invitation and registration elements of your conference. They allow you to create customized forms. They support multiple attendee types. Sometimes they allow you to produce limited customization of your sign-up page as well, and most of these types of tools include payment processing.
rsvpBOOK in particular is doing a good job of expanding their functionality, and attempting to become more of a unified platform. They are now offering some simple promotion and communication blasts through email and Social media, and are working to let you establish remote access to your event through integrations with software like Zoom.
Still, rsvpBOOK and the like remain primarily focused on just collecting attendee information and payments, and just help to reduce some of your paperwork in those areas.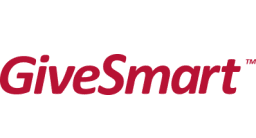 A strong application that is useful for events that include some sort of non-profit fundraising element to them— from hosting virtual auctions, to simply allowing attendees to make donations to the event's hosting organization.
GiveSmart can handle other payment processing tasks as well—such as event ticketing—and does include some expanded conference management functionality—such as guest management—but it's primary claim-to-fame is its "mobile bidding" features, and it remains a relatively niche application.

18. Conference Tracker (Attendee Tracking)
Another highly focused piece of software, though this one is applicable to a broader set of event types. In a nutshell, Conference Tracker does exactly what its name suggests— it collects and provides a wide range of analytics about who attended your event, and what they did there.
Within that domain, Conference Tracker does provide a complex feature set that is able to handle large events with a lot of sessions, tracks, and attendees. And the software does provide some expanded functionality to help you manage potential leads for your events, and to engage attendees who show up. But ultimately, this is just a simple—though powerful—analytics tool.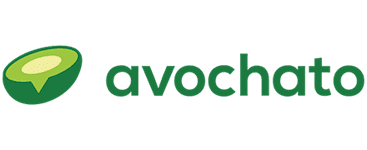 19. Avochatto – Everwall (Guest Engagement)
Simple, focused applications that allow you to message your attendees, or to otherwise give them the opportunity to communicate with you. While Avochatto is basically a texting application that integrates with your event's CRM, Everwall provides some pretty neat functionality— it lets you create your event's own personal social media "wall" where you can collect the real-time social media from your attendees who are posting about your event.
These are both neat, and helpful functions, that can help you stay in touch with your attendees, and to help them connect with each other. But they are also perfect examples of the types of one-off point solutions that can add something nice to your event, but which can also add up over time, and leave you with dozens of individual applications to switch between the day of your event.
Unfortunately, as useful as these solutions might be on their own, they often don't work very well with each other (even when they sell themselves on "easy integration"). They often silo data and functionalities, and create complicated workflows that force you to constantly switch back and forth between different applications.
They might allow you to host a virtual conference, but they rarely streamline and simplify the end-to-end planning and management process.
That doesn't mean they don't work, or you shouldn't use them! It just means—as you read through this list, and start seeing options that sound great, please recognize that they might not add up to the comprehensive solution you're looking for.
---
Unified Software Platforms Designed for Conference Management
Let's be clear about one thing, right out of the gate… we are huge proponents of unified software platforms for conference management.
We feel these platforms represent the best conference management software options available for most event planners, for most of their use cases.
Unlike generic solutions, these platforms were designed to offer the specific functionality that event planners—and anyone else putting a conference together—might need, presented in a manner that's tailored to best serve their unique context.
And unlike individual point solutions, these platforms take all of that functionality, and wraps it all up into a single piece of software. By doing so, these platforms ensure each of your digital processes play nicely together, that they all utilize the same data, and that they are simple, easy, and seamless to switch between.
Of course, while we believe a unified approach is the way to go, not all unified platforms are created equal. Some are easier to use than others. Some are more powerful. And some have more comprehensive feature sets than others. It's worth taking the time to evaluate and select the actual best option for you, and to not believe that just because a platform says that it's a complete solution, that it actually is.  
That being said, the most commonly used—and recommended—unified conference management software platforms are: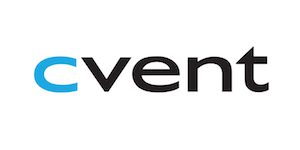 20. Cvent
Cvent has worked to offer one of the most complete end-to-end suites of event management functionality available on the market. The entire platform is relatively smooth to navigate (once learned), and overall provides a solid, single home for many steps of the conference management process— from registration to scheduling.
However, users do report a number of potential issues. Cvent depends on integrations with many of solutions to provide its end-to-end functionality, and those integrations are not always seamless. The platform can also have a challenging learning curve, it produces glitches (such as lost data), and has been known to eliminate critical functionality within its software updates.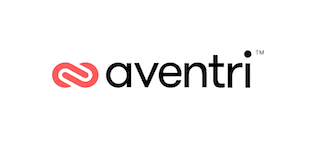 21. Aventri
One of the most complete and robust conference software management systems out there. Aventri can host virtual, hybrid, and in-person events, and is known for having attentive support staff to guide users through learning, implementing, and leveraging the system.
There are reported issues with Aventri though, generally related to the analytics or the stability of the platform. Their attendee surveys are known to lack some critical functionality, and the outputs from their analytics are not always helpful. The company itself is also said to be focusing primarily on growth, and has allowed disruptive lapses in the reliability of the platform.

22. Eventsquid
Like many conference management platforms these days, Eventsquid is trying to offer a complete range of functionality that expands beyond just hosting virtual events, but also dabbles in virtualized education, trade shows, and even company meetings. The platform is overall simple and easy to use, and prioritizes speed and simplicity for its users.
When users report issues, they are generally related to a lack of professionalism and slickness within the platform's look-and-feel. In addition, the platform has experienced issues with some of its reporting and analytics—in particular related to its payment processes, as well as issues within some of its payment handling functionality as a whole.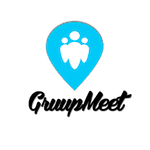 23. Gruupmeet
Designed to offer an even more streamlined and simplified conference management software experience, Gruupmeet emphasis the aesthetics and ease-of-use of their platform. Gruupmeet also does not require attendees to download or install its application, making it an even faster and more intuitive experience than most other platforms.
Yet all of this comes at a cost. Gruupmeet is also very stripped-down and bare bones in its functionality compared to other conference management platforms, and is less appropriate for complex large-scale conference, and more appropriate for relatively small, low-attendance events.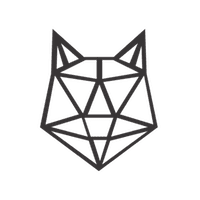 24. Slayte
Our all-in-one conference management software platform. An integrated suite of software products, each of which is a plug-and-play solution that was designed to work seamlessly with every other Slayte solution. Slayte gathers all event planning and management functionality into a single, intuitive, and unified console that brings planners, speakers, and attendees under one roof.
Slayte was designed to streamline and simplify every stage of event management, and allows for the creation of automated workflows that further reduces your overhead, and allows you to focus on the most important parts of your jobs—attracting and engaging your audience—while reducing the time and effort you put into juggling tools.
---
Picking the Right Conference Management Software for You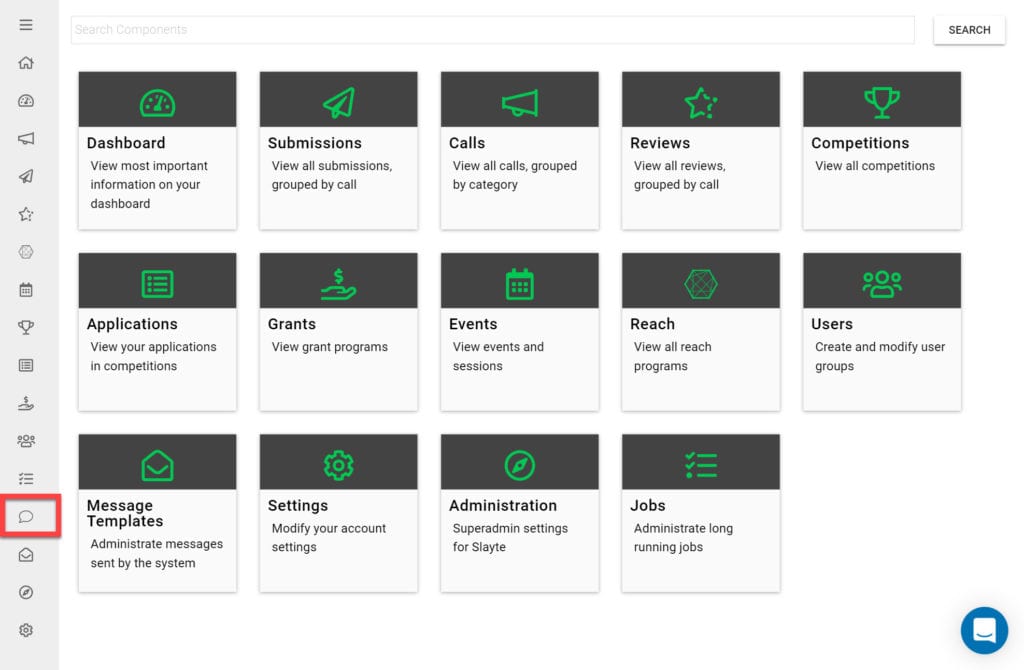 OK, we both know which conference management software we are going to recommend you try out…  
As a whole, we believe that our unified platform—Slayte—is going to be the best available option for the greatest number of planners, managers, and anyone else out there who has to find a way to make an event happen in today's crazy world.
We have reason to believe this (beyond our own brand loyalty).
We've done everything we can to make Slayte a true all-in-one piece of conference management software that will streamline and simplify your entire conference management process— and to overall make your life easier. We've included every function that you will need, we've continued to evolve our platform to keep up with today's changing demands, and we've made it all as user-friendly as possible so you, your speakers, your sponsors, and your attendees have a truly seamless experience.
Of course, we also want to be fair, balanced, and realistic here.
We do understand Slayte isn't going to be the perfect option for absolutely everyone.
And we are more than happy to concede that some of the above options might even be a better choice for you than ours.
Maybe you really do work best with generic programs. Maybe you really do just need one or two point solutions. And maybe one of the other unified platforms might be an even better fit for you.
But there's only one way to find out.
Keep us in the mix. Develop a little hands-on experience with Slayte. See if we're really the conference management software that you've been looking for… the conference management software that's going to make your events possible—and your life easier—no matter what comes next.
To learn more about Slayte, or to simply chat about how to integrate and automate as much of your submission and review process as possible, reach out today!
---