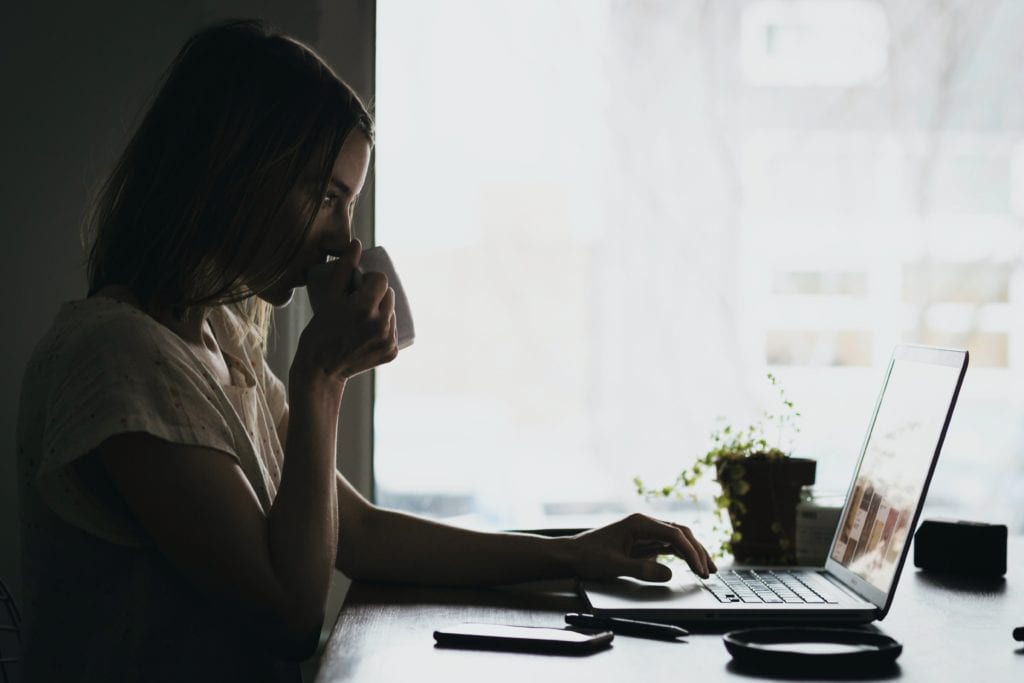 You know, we've been thinking…

Over the last couple of months, we've watched countless conferences go virtual.

Some of them have been great. Others could use a little work.

But through it all, we've come to see one thing for certain…

Virtual conferences are here to stay.

Now, we're not trying to be pessimists when we say that…

One day this pandemic is going to end.

And when it does, public gatherings will be allowed again, and people will start hosting in-person conferences once more.

But we really doubt those conferences will be 100% in-person ever again.

Just think about it.

Over the last few months, we've seen many amazing conference organizers prove that you can host a great virtual event with just a few pieces of software. And by doing so, they've saved budget, expanded their pool of possible speakers and attendees, and developed a much more agile and flexible method of hosting events.

These are great benefits, and no matter what happens in the future, we just don't see conference organizers giving them up.

Some will stick with 100% virtual events. Others will create hybrid in-person and virtual events. But we're betting that almost no events will be totally in-person anytime in the near future— if they ever are again.

Which means every conference organizer will need to be able to host a virtual conference.

And we're to help you do just that.
---
The Key Ingredient: Your Virtual Conference Software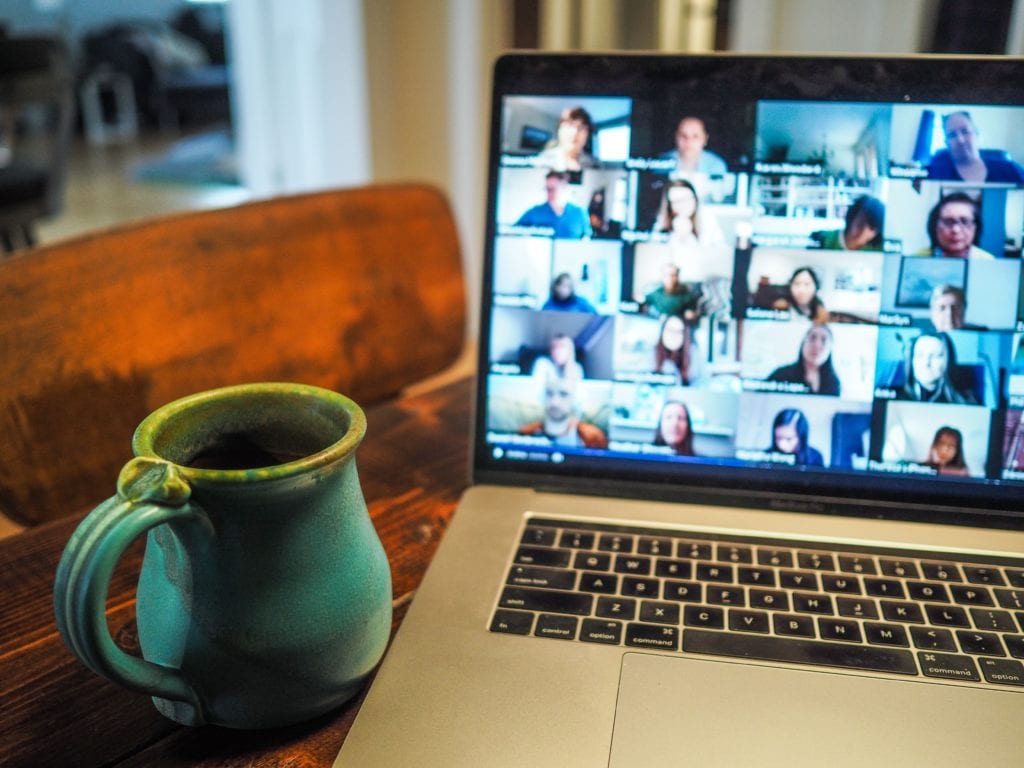 In past articles, we've tackled some of the skills that conference organizers need to learn in order to host great virtual conferences.

We've written about how to convert your physical conference into a virtual conference.

We've laid out the 12 key ingredients for a successful virtual conference.

And today, we're going to go deep into the key ingredient behind any virtual conference that you host— your virtual conference software!

Simply put— you need to pick the right platform for your virtual conference.
If you choose the wrong software, then you're going to spend way too much of your time, energy, and attention trying to get your tools to work, instead of focusing your resources on pulling together great content, finding sponsors, and engaging your audience.
But if you choose the right software, then your virtual conferences will become a breeze to pull together. You can let your technology platform handle most of the dirty work, and you can focus on the fun side of getting people together to explore ideas.
And you never know— You might be pleasantly surprised by just how successful your virtual conferences become.
Most conference organizers worry they will lose attendees when they go virtual. But when they actually host their first virtual conference—and offer a high-quality event experience that doesn't force people to travel to it—they often find that their event attendance actually increases.
We want to make that happen for you.
So, in this piece, we're going to make it easy to pick the perfect virtual conference software for your unique context.
We're going to start by teasing out all of the individual components of a virtual conference (i.e. everything that you will need your software to do for you).

Then we're going to review what software delivers those features.

And finally, to wrap it all up, we're going to explore the simplest and easiest way to leverage all of this software to make your virtual conferences effortless and amazing.
Sound good?
Then let's dive in!
---
Part I: All the Things Your Virtual Conference Software Needs to Do For You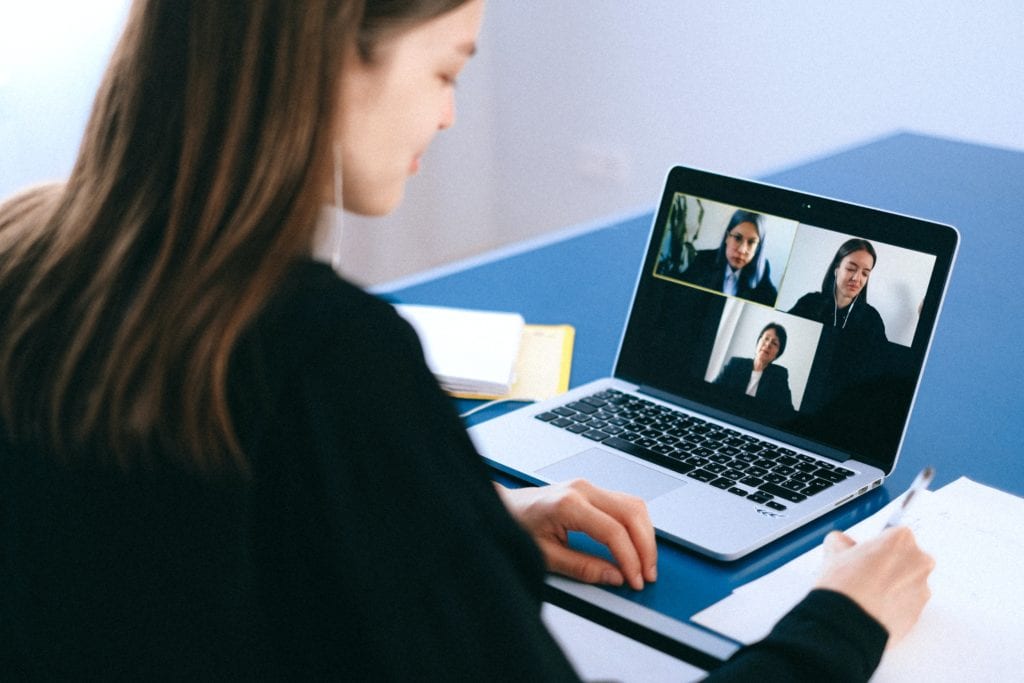 Planning and hosting a virtual conference doesn't need to be hard.
It doesn't even need to feel complex and intimidating.
All you have to do is take each of the core activities that you would complete for an in-person conference, and then find software to virtualize them.
To make it easy for you, we've thought through what these core activities are.
Here's what you will need to virtualize with your conference software.
Registration:

You will need to virtually collect payments from attendees, collect their personal information, and otherwise build your list of who is officially coming to your event.

Speaker Management:

A broad set of critical activities. You'll need virtual methods to select your speakers, organize them into sessions, allow them to upload session content to share with attendees, and manage your speakers during the event itself (all in a manner that is very convenient for them).

Sponsor Management:

Another broad set of critical activities. You'll need to figure out how to keep sponsors interested and engaged with your organization to preserve this foundational revenue stream. To do so, you'll need to find virtual ways to collect sponsors for your event, provide some sort of virtual real estate, give them the ability to connect directly with interested attendees, and prove ROI.

Attendee Scheduling:

You will need to give your attendees the ability to choose their sessions, create their own custom schedules, and then keep track of their schedule so they know where to go and when during the event itself.

Video Conferencing:

The bread and butter of your conference. You will need to host each virtual session in a manner that gets that session's speaker and attendees all in the same "room" at the same time— all while hiding the back-end complexity of making all of these video conferences work, and simply presenting your attendees with a simple, one-click ability to join their session.

Session Interactions:

You will also need to find a way to let your attendees and your speakers all interact with each other during the session itself, to replicate things like the Q&A portion of the session.

Content Distribution:

Prior to each session, you'll need to get the speaker's content—such as their notes, their presentation deck, and their supplementary materials—to all attendees who qualify to receive it.

Organized Networking:

Your attendees, speakers, organizers, and sponsors will want to be able to connect with each other during formal events that replicate things like break-out sessions and structured discussions.

Casual Networking:

You will also need some way to let everyone mix and mingle in a more casual manner, the same way they would during lunches, coffee breaks, and evening activities.

Feedback Collection:

After sessions—and after the conference as a whole—you will need to collect feedback from your attendees, your speakers, and your sponsors, to continuously improve your events and to facilitate your next one.

Reporting and Analytics:

This might be a bit advanced for some, but it's very helpful to have some way to collect data from your conference's performance, prepare reports, and prove the ROI of your event to your sponsors and bosses.
Whew! That's a lot.
But thankfully, there are dedicated pieces of software that can deliver on each of them, and make your virtual conference a reality.
---
Part II: Virtual Conference Software That Delivers on Your Needs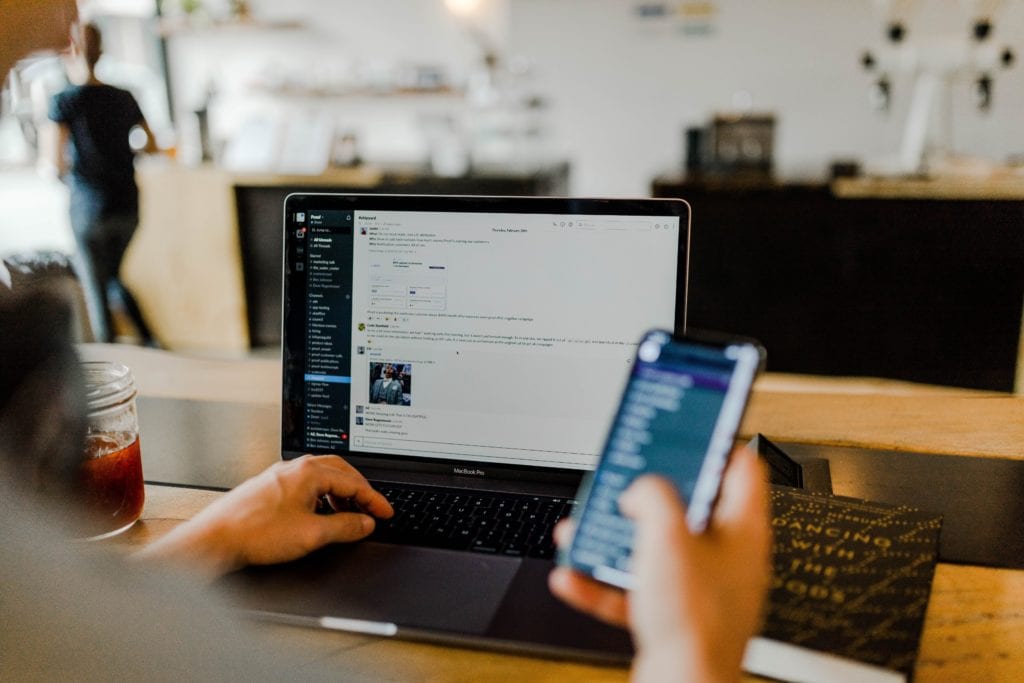 Before we dig in… we just want to make it clear that we aren't necessarily endorsing these specific pieces of software, nor are we necessarily not endorsing any alternatives that we missed.
Instead, we just wish to provide some guidance on how you might be able to virtualize each of these core components of your conference, and what software—or simply what type of software—might be able to help you do just that.
After all, everyone is different. A piece of software that works perfectly for 95% of the conference organizers out there might be a dud for you.
Ultimately, if you go down the path of picking individual pieces of software to meet each of your needs—and there is an alternative to that, which we'll explore shortly—then it's going to be up to you to test everything yourself and see what works best for you and your unique context.
OK, with that disclaimer out of the way, let's dig into the list.
Here are some pieces of software that can meet your needs, and help you put on a great virtual conference.
Registration: eCommerce Tools Like Shopify and WooCommerce
These tools make it pretty quick and easy to throw up a registration website where you can add information about your event, sell tickets to it, process your attendees' payments, collect whatever attendee information you require to host your event, and to export this data to feed into a CRM.

Speaker Management: Greenhouse.io
Greenhouse is probably the simplest and most intuitive software out there to streamline and virtualize the hiring process. While you aren't going to be hiring your speakers per se, the overall process of collecting materials from candidates, organizing them, rating them, and selecting them is pretty similar.

Sponsor Management: Trello
At the moment there isn't a great piece of software out there which is 100% dedicated to sponsor management, specifically. Instead, we've found it useful to adapt some of the more intuitive project management tools out there, and Trello provides the closest set of tools you need with minimal overhead.

Attendee Scheduling: Microsoft Teams
Teams does a pretty good job of creating scheduled events in just a few clicks. This software makes it pretty easy to create groups of people (representing session attendees), making sure they all get the appropriate invitation to add to their own calendars, and ensuring everyone has the logins for the meeting.

Video Conferencing: Zoom
There are plenty of video conferencing applications out there, and some might integrate better with some of your other tools (e.g. Microsoft Teams can host its own video conferences). But we all know that Zoom is the simplest, easiest, and most known option out there, and gets the job done.

Session Interactions: Slack
Now, a video conferencing application like Zoom does come with built-in chat. But it can distract away from the streaming session, and it can also be abused pretty easily by the wrong attendees. We consider it easier and more effective to just create a Slack group for each session, and to push conversations there.

Content Distribution: SlideShare
There are countless ways to share content like PDF files and presentation decks, and some of the other tools on this list (like Slack) provide their own easy file sharing. But the simplest option is to just upload content to a site like SlideShare and to send links for each piece of content to relevant attendees.

Organized Networking: LinkedIn Groups
Most conferences are professional in nature, making LinkedIn the natural choice for connecting all relevant attendees. It's pretty easy to create different LinkedIn Groups for your attendees to join, and it also allows everyone to quickly and easily find and connect with each other.

Casual Networking: Facebook Groups
This will play a similar role to LinkedIn Groups, but give you a more casual environment for everyone to find each other, and connect in a looser manner. Through groups, and Facebook's own video conferencing tools, you can quickly throw together virtual coffee breaks and the like.

Feedback Collection: SurveyMonkey
A great tool for creating surveys in minutes, and for distributing them to an existing list of contacts. SurveyMonkey also has some pretty good baked-in tools for collecting, organizing, analyzing, and presenting the feedback you receive to make it easily understandable, actionable, and reportable.

Reporting and Analytics: Tableau or Domo
Both of these are solid pieces of software to collect data, analyze it, and produce reports. Tableau is likely overkill for most conference organizers, but can be great for the most data-driven organizations. Domo provides a much simpler and more user-friendly application for producing stakeholder reports.
See what we mean?
While there are tons of different items you need to check off the list to host a virtual conference, there are also tons of different pieces of virtual conference software just waiting for you to pick them up and put them to use.
If you just bucket out everything that you need to virtualize for your conference, play with a few options for each, and select your favorite, then you will be able to host a basic virtual conference any time you'd like.
But if you're looking to do more than just host a basic virtual conference, read on.
---
Taking It One Step Further: The Best Approach to Selecting and Managing Your Virtual Conference Software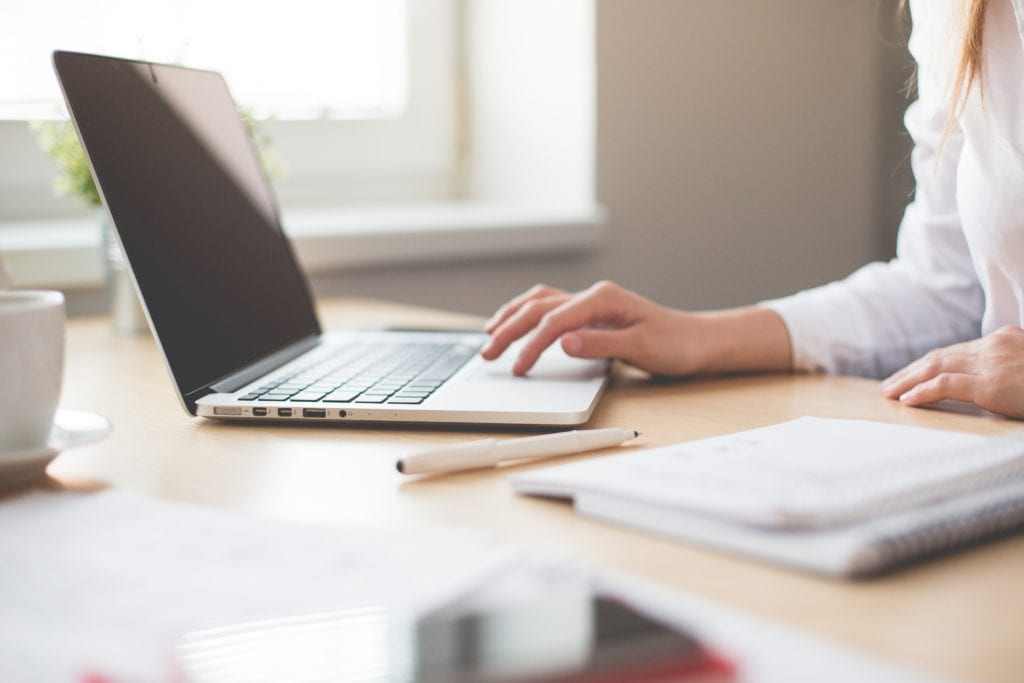 Now, before we continue, a short warning…
What we're about to discuss might not be for everyone.
There are some conference organizers out there who are hosting relatively small, simple events with a small number of sessions (maybe even just one session).
They might be served just fine by throwing up a quick Shopify page, opening up a few Slack channels, manually emailing Zoom links, and sending out a short SurveyMonkey survey after it's all over with.
If you are only hosting one or two sessions, and if this is all you need to host your virtual conference, then you might not be served by the rest of this article.
Because for the rest of this article, we're going to discuss the best virtual conference software option for organizers who are hosting larger, more complex events that include multiple sessions, all of which need to be unified into a single, coordinated, calendared event.
For those conference organizers, the above list of software is a useful start. It will help them collect their thinking about how to host a virtual conference. But it probably doesn't offer the best solution to their problems.
Here's why.
Take a look at that list again.
What do you notice?
Each of those pieces of software only does one thing.
Sure, something like Teams maybe could be used for both scheduling and hosting video sessions.
But ultimately, that is a big list of single-use tools. They are good tools, but each of them offers limited functionality. Which means you're going to need to adopt a whole bunch of them in order to fill all the functionality gaps for your virtual conference.
And the more individual, single-use tools you adopt, the more time and effort you're going to spend managing them, and getting them to work with each other, and overall trying to stitch them together into some sort of relatively usable workflow.
If you follow the "bunch of single-use tools" approach, you are likely going to:
Build information silos and stale data sets.
Take on a bunch of tool management overhead.
Create communication overload for you and your teams.
Hack together complicated workflows to complete even simple tasks.
Spend more time managing your tools than managing your conference.
Overall: You will make your virtual conference possible, but you will also make it needlessly challenging to host.
So, if you are looking to host a large, complex virtual conference—and especially if you are looking to host multiple large, complex virtual conferences—then the "bunch of single-use tools" approach probably isn't right for you.
Instead, you likely need a unified piece of virtual conference software that takes all of the above capabilities, and bundles them together into a single platform.
Let's paint a picture of what that looks like.
---
Selecting Your Unified Virtual Conference Software Platform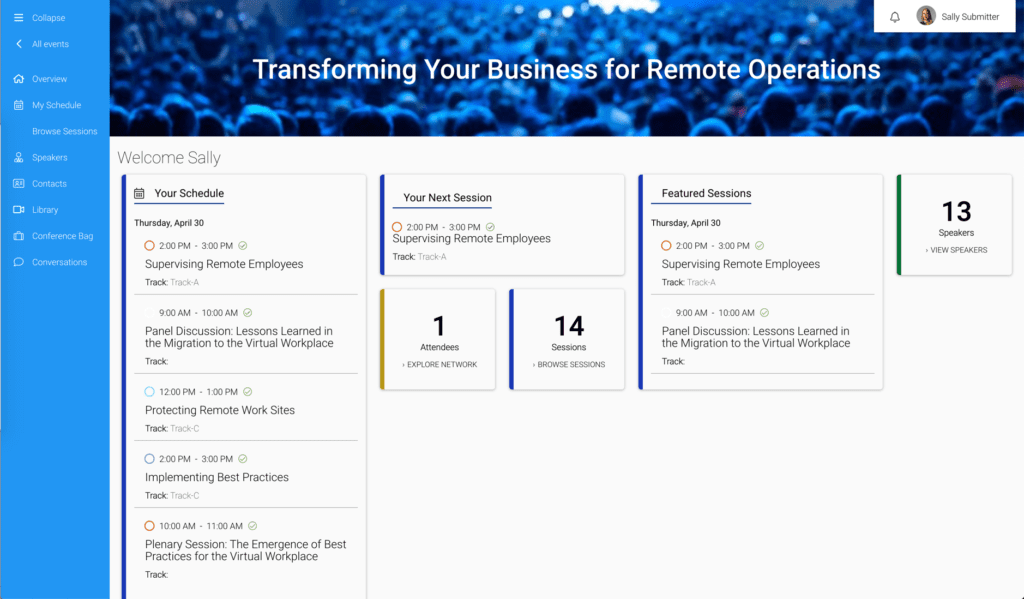 With the right unified virtual conference software platform, you will:
Eliminate information silos and create a single source of truth.

Dramatically reduce the overhead required to plan your virtual conference.

Directly connect the right parties through one channel and eliminate unnecessary communication.

Utilize elegant workflows that take you seamlessly from one step of conference management to the next (and which can often be automated).

Focus on managing your conference, and not your tools.
You can achieve this by simply partnering with just one software platform that solves as many of your problems, and provides as many of your required features, as possible.
Here's what that looks like in a very practical sense.
We build our virtual conference software platform—Slayte—to provide a truly end-to-end approach to virtual conference planning and hosting.
Slayte provides a suite of software products that were all designed to both integrate together perfectly, and to cover every piece of functionality required by conference organizers like you who have to plan, host, and manage virtual conferences.
Here are just some of the ways that Slayte meets each of those requirements:
Registration:

Create customizable websites, sell tickets, and integrate attendee information directly into our CRM.

Speaker Management:

Collect, evaluate, score, and select proposals and applications.

Sponsor Management:

Vendors can apply to you and fill in your RFPs directly from within Slayte.

Attendee Scheduling:

Attendees can build their own custom schedules, and you can collect additional payments for optional sessions they select.

Video Conferencing:

Slayte currently integrates seamlessly with Zoom, Google Meet, Cisco WebEx, and GoToMeeting.

Session Interactions:

Slayte includes live chats and Q&A features with real-time message delivery, read-receipts, muting, and archiving.

Content Distribution:

Attendees receive a virtual "Content Bag" into which they download session documents, which can be downloaded to PDF.

Organized and Casual Networking:

Create live chats, group chats, 1-on-1 chats, and even lounges.

Feedback Collection:

Slayte can produce and distribute both live polls during the event, and feedback collection surveys after the event.

Reporting and Analytics:

Slayte provides out-of-the-box reporting that highlights ROI overviews for sponsors and other stakeholders.
Slayte can cover many more virtual conference features—and we invite you to check out our product pages to learn more—but we think you get the picture.
With a unified virtual conference software platform like Slayte, you can get everything you need to host any type of virtual conference you'd like, any time that you'd like.
If you'd like to learn more about Slayte, then take the right next step for you:
Book a demo and see Slayte in action. One of our expert team members will chat about your unique problems and opportunities, and then share a highly tailored demo that will show you exactly how Slayte can fit into and improve your unique context.
---